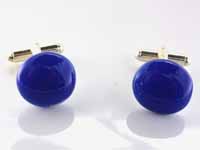 Our dichroic glass cufflinks are available in three approximate sizes: 2cm x 1.5cm, 1.5cm x 1.5cm square and
1.7cm diameter with sturdy silver plated fittings. All are boxed and priced at £18.00. Most of the dichroic cufflinks appear to change colour when they are tilted to a different angle (dichroic glass).It is difficult to photograph this glass to show it to its best potential so the description with each pair of cufflinks hopefully will help.
All pieces of dichroic glass jewellery are individual due to the firing process we cannot guarantee exact repeats
round blue art glass cufflinks
ALL THE DICHROIC AND ARTGLASS CUFFLINKS ARE PRICED AT £18.00
Handmade Dichroic and Art glass cufflinks
Light blue streaky on white
round art glass cufflinks.
DCL-29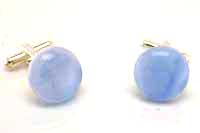 DCL-19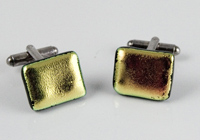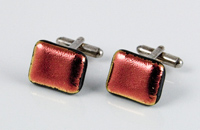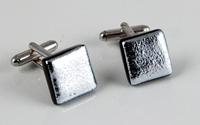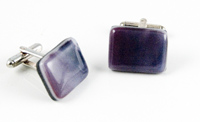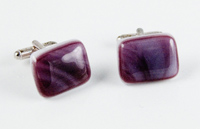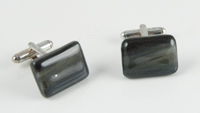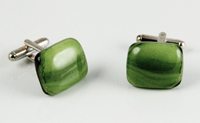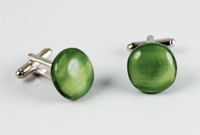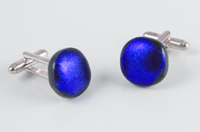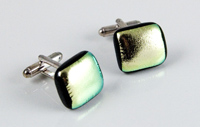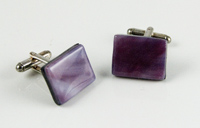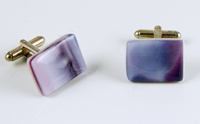 DCL-40
DCL-41
DCL-42
DCL-43
DCL-44
DCL-46
DCL-45
DCL-47
DCL-48
DCL-49
DCL-50
DCL-51
Square gold dichroic glass cufflinks
Red with a salmon pink tinge dichroic cufflinks
Square Silver dichroic glass with a pale blue tinge
Oblong cufflinks,streaky purple art glass with rounded edges
Square cufflinks, gold dichroic glass with a green tinge
Oblong streaky pink art glass cufflinks more of a square finish than DCL-46
Oblong cufflinks,streaky pink art glass with rounded edges
Oblong streaky purple art glass cufflinks more of a square finish than DCL-43
Oblong streaky black grey art glass cufflinks
Oblong streaky green art glass cufflinks
Round streaky green art glass cufflinks
Round blue dichroic glass cufflinks

ALL CUFFLINKS OUT OF STOCK